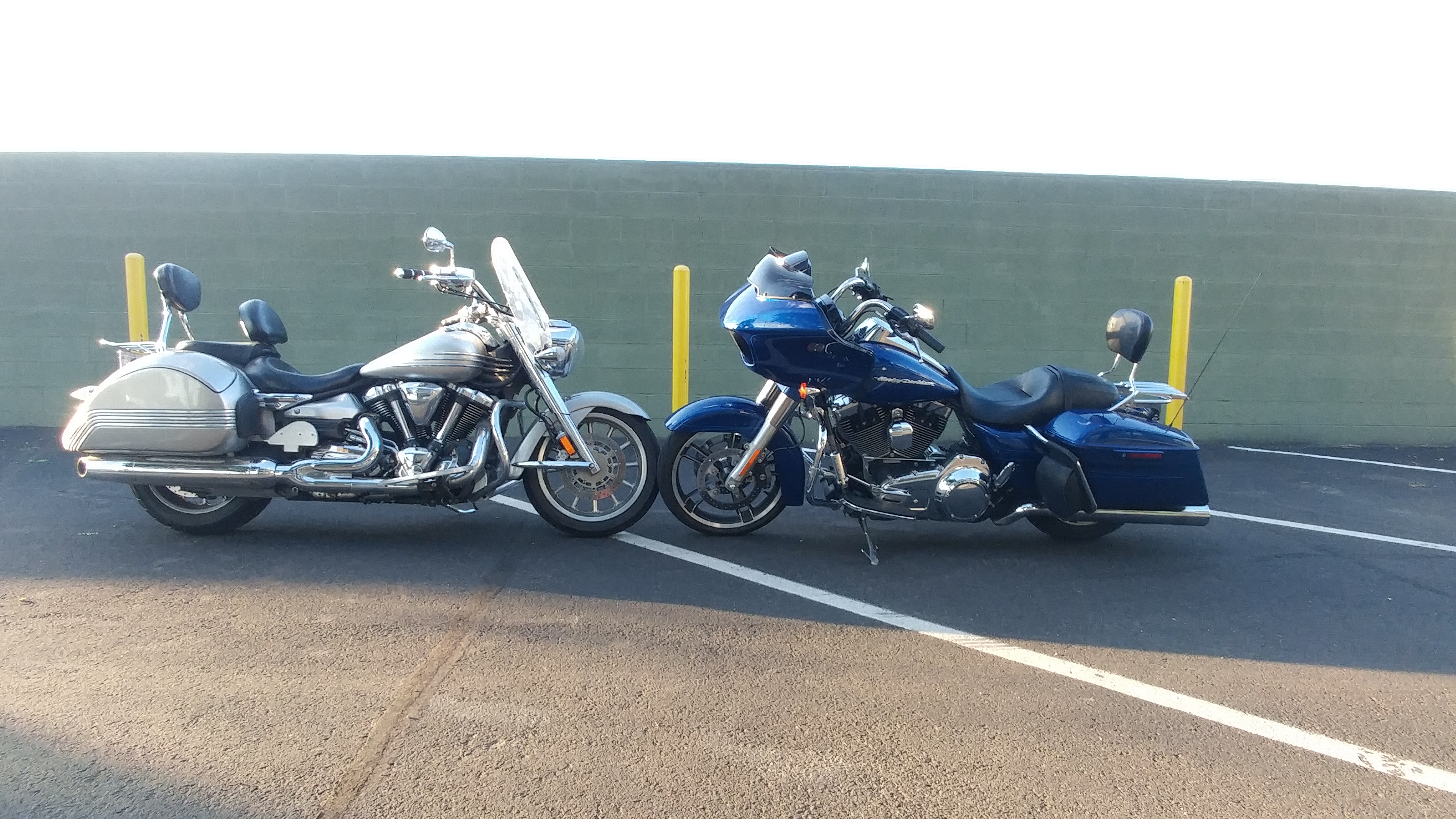 After 5000 plus miles, crazy ass weather, interesting people, good hotels and some  maybe not so good, it was time to part ways. Les, a short ( a 150 miles or so..) me…600+ miles to home with Heather and Boscoe.
Our motorcycles had a tender moment saying goodbye. Then it was on the road. Back into 100+ degree heat and BIG speed. First gas stop the big bike met a new friend.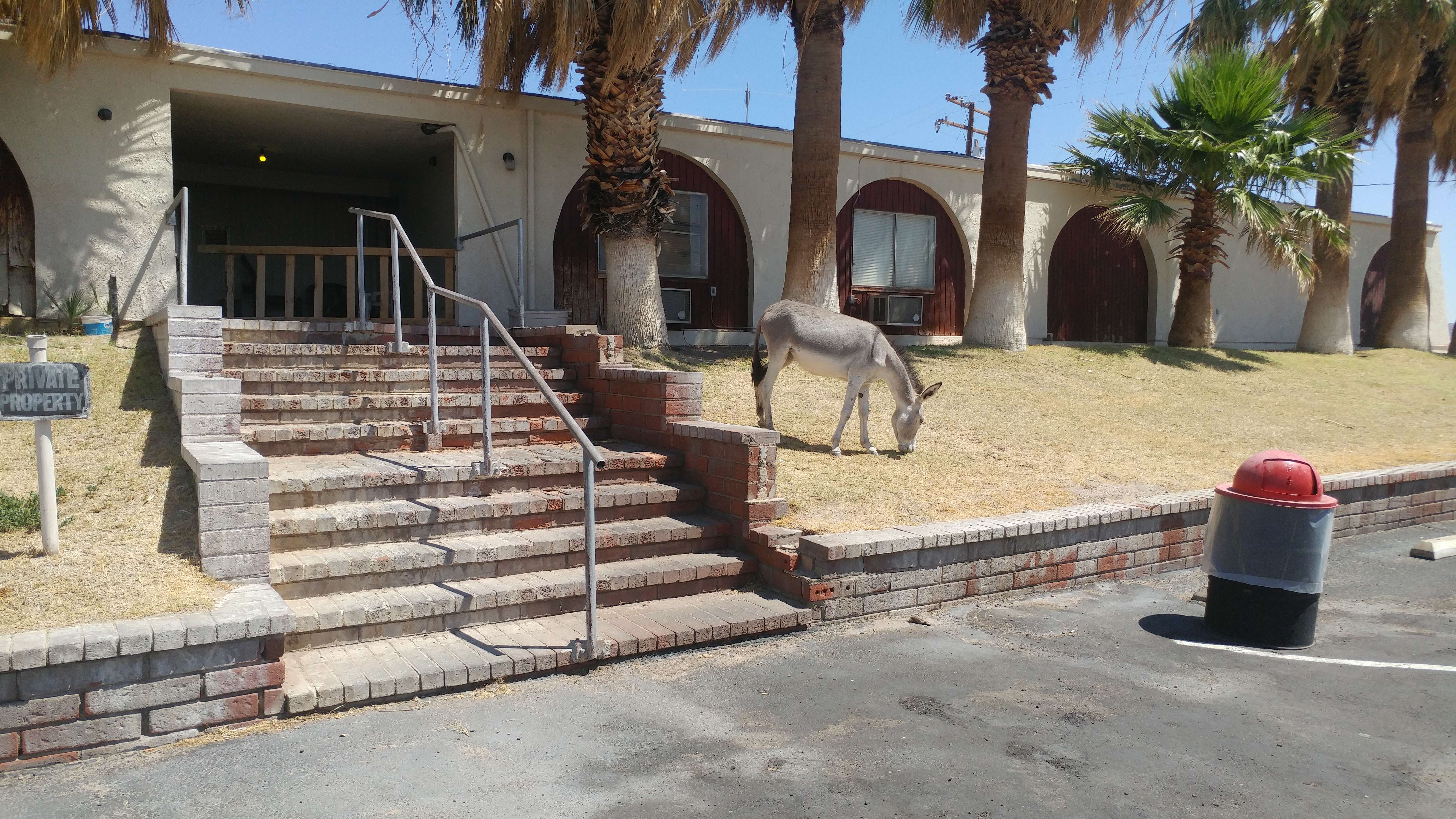 From here it was a Highway ride…hours and hours….well, and a lot of wind that day and I don't like wind.
It truly was a great ride. The sights we saw , the people we met, the roads we rode, the weather we had to deal with…you name it we did it and it was great. This ride was all could you want in a motorcycle adventure.
Thank you Les for joining me in this ride
Paul