The ride to Kanab was great, especially here…what a place. Beautiful. Even with a Porta  Potty in the background?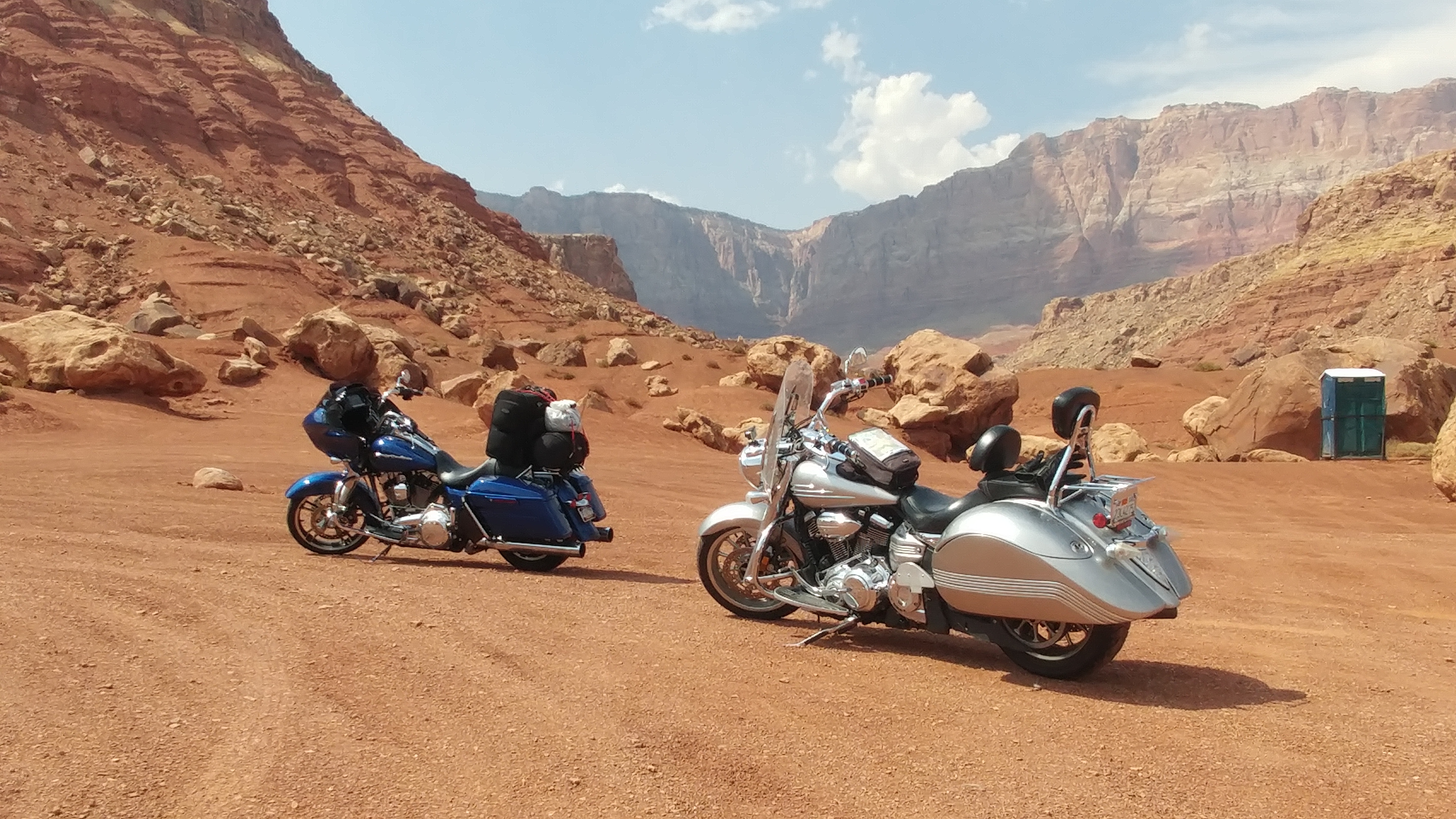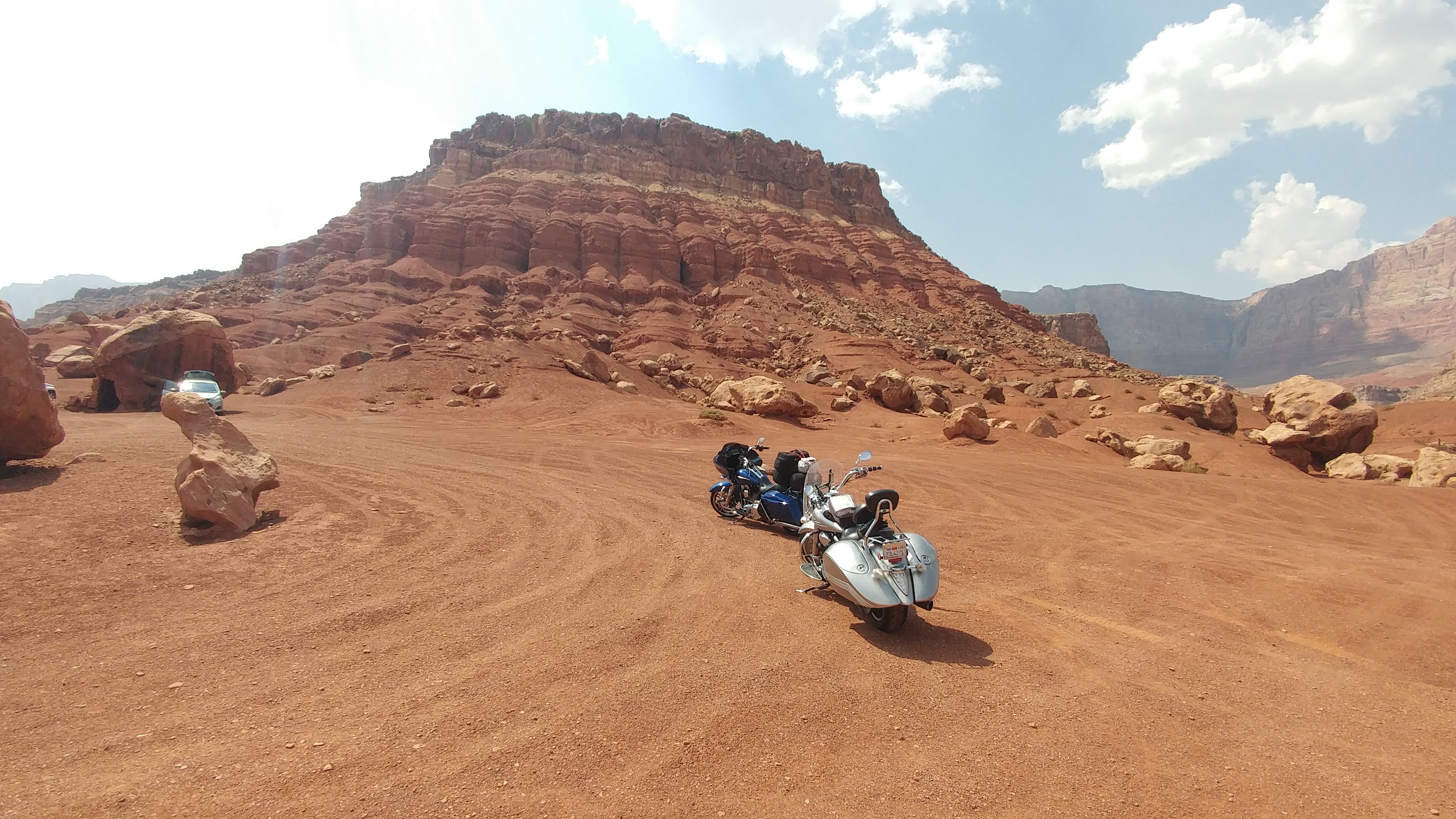 The ride from here was pretty easy but again…great scenery all the way. Never a dull moment…until we got to Kanab. It looked liked we were yet again running into rain however the motorcycle Gods shined on us and we arrived nice and dry.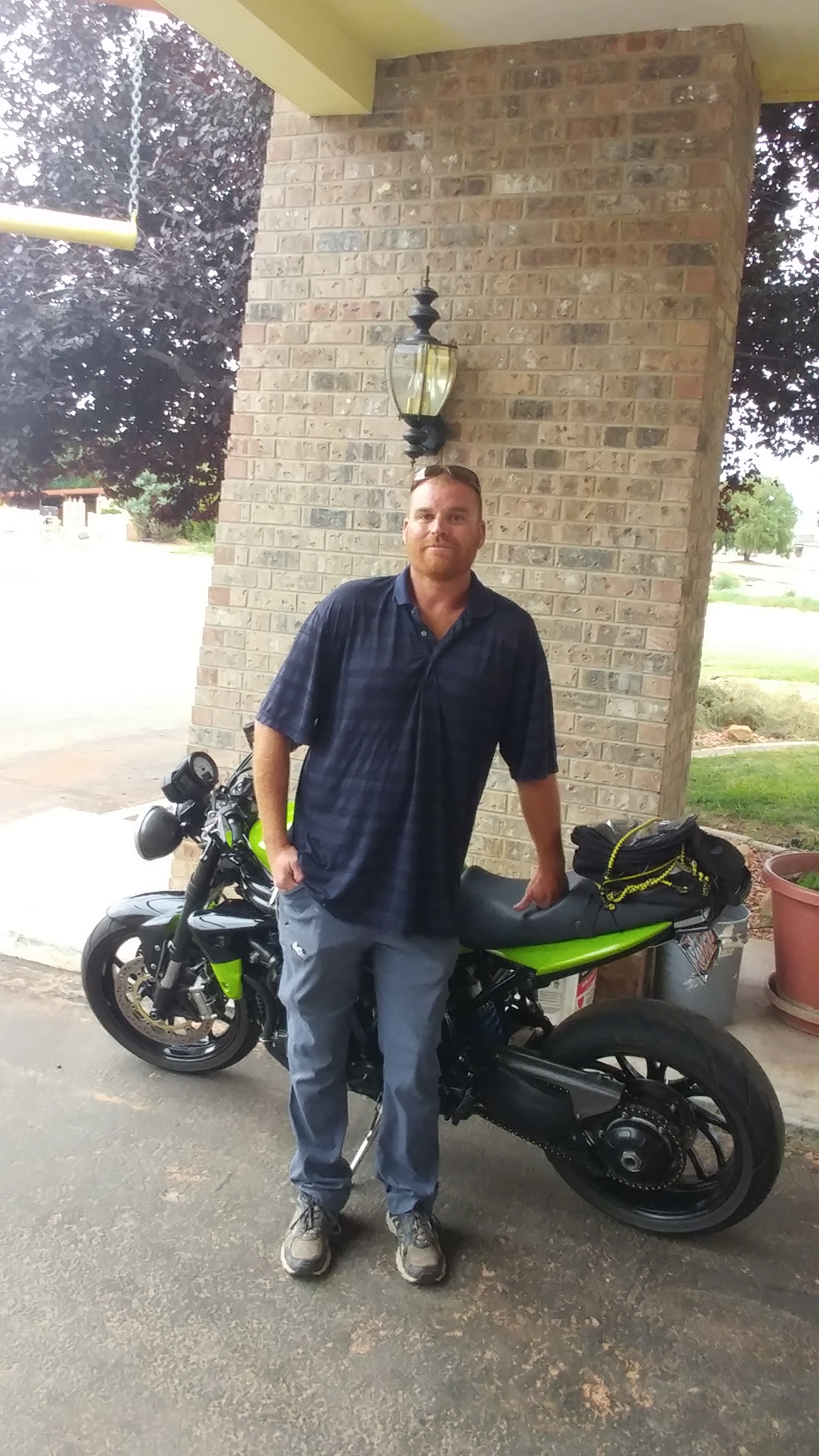 You never know who you are going to meet on the road.So here we are at a Motel 6 in Kanab Utah. It was a very nice place. When Les and I checked in the young lady, Frankie, that checked us in was wonderful. She told us we could leave our motorcycles under the awning to keep them out of the rain…that did show up 30 minutes later.  Wait…didn't this happen just a few days ago in Colorado? Dodged the weather by minutes? Les and I are lucky guys…sometimes.
Anyway, back to meeting interesting people. When we tried to park our bikes under the canopy there was another motorcycle there and was positioned so that we couldn't fit all three motorcycles. Frankie called the persons room and out he came and we all three got covered. Now, here is the interesting part (yes I know some these stories are a bit boring…) This is Brian, we got to talking about motorcycles (DUH) and we found out we have a common bond…Racing. He too is an ex-roadracer. He's from Utah but has raced at Willow Springs (my home track here in Southern California) and other tracks we share in common. So there goes the next hour. An hour well spent.