Les and I left Green River bright and early…really early,  and headed off to Escalante Utah.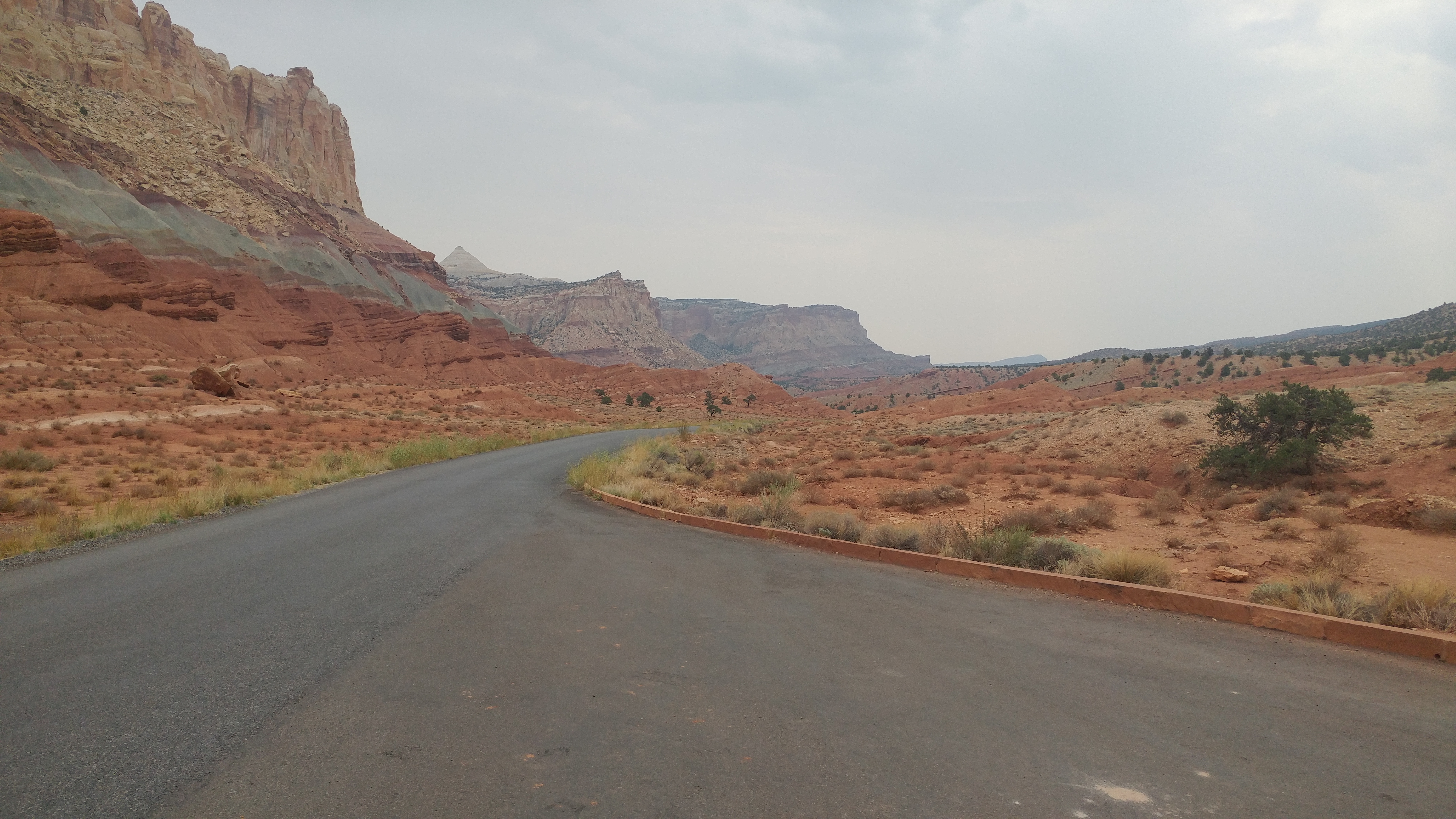 Riding through this area was just plain wonderful…we didn't get rained on! I know this is getting boring to read but those of us who ride long distances each day, triple digit speeds are normal…as are multiple gas stops.
Next stop The Grand Escalante Staircase. What a beautiful place but…you really need to take the time to stop and look.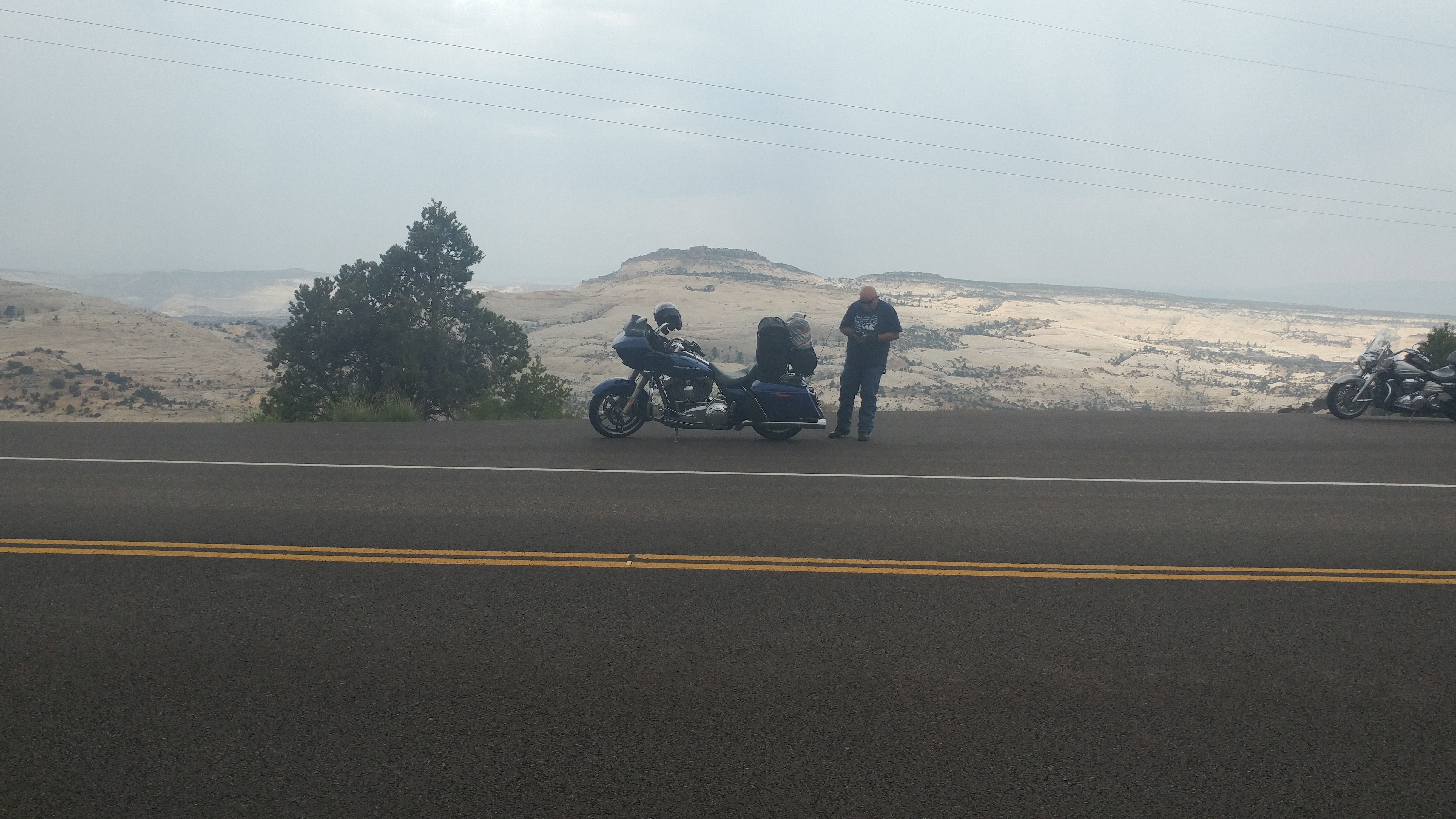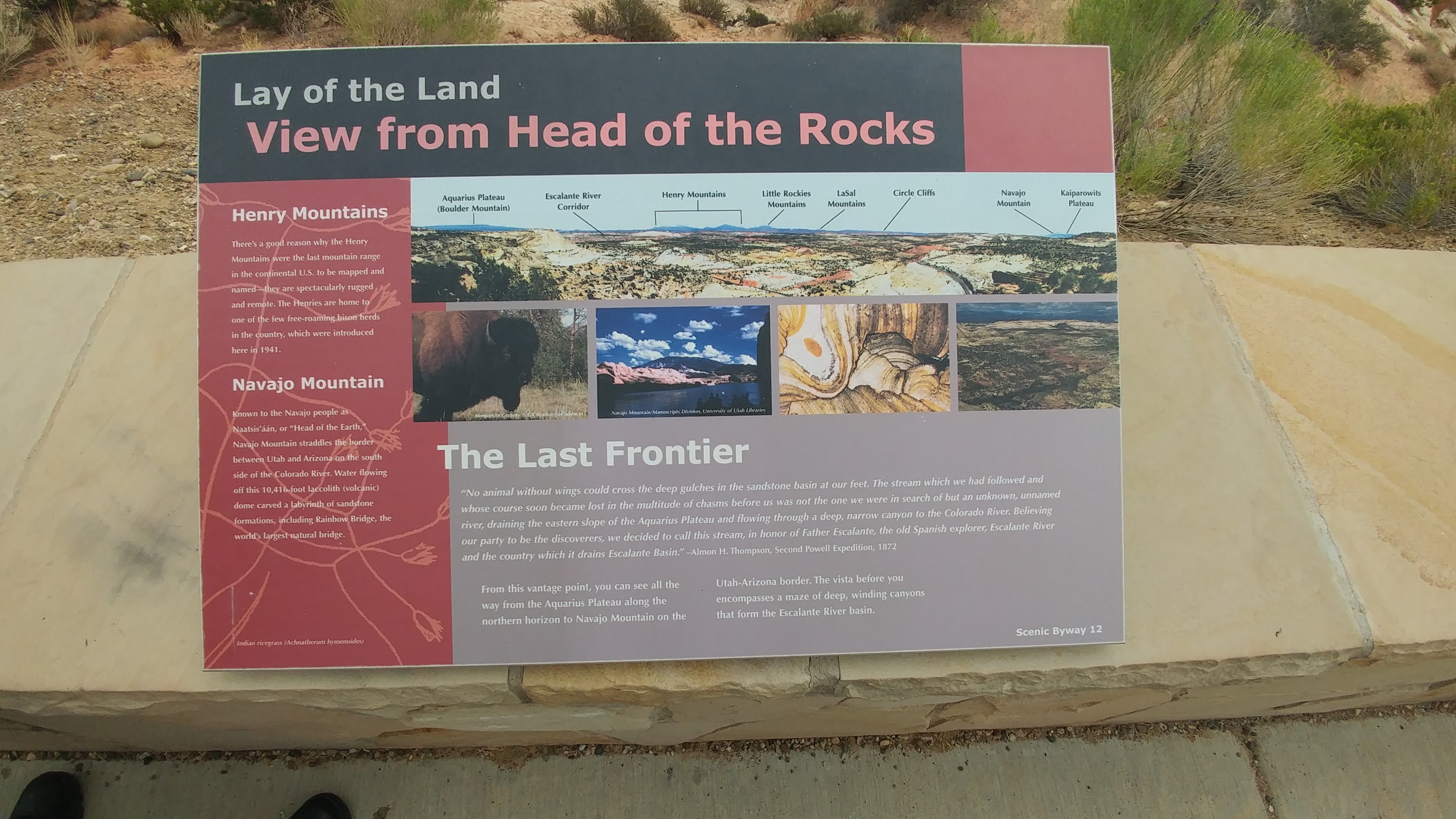 So we ride into Escalante and Les pulls into this Palace of a hotel???? $200 a night? Yes. $200… and I think we were the only ones there besides the ones that work there. Now, we had dinner there in the hotel and it was pretty good and we had a really fun and good conversation with the Chef….he had nothing else to do.
Next morning off to Kanab Utah.